Accessorizing The Tokyo Marui MP5 NGRS Series Got Easier With The New Option Parts
Gungho Cowboy
20 Jun 2022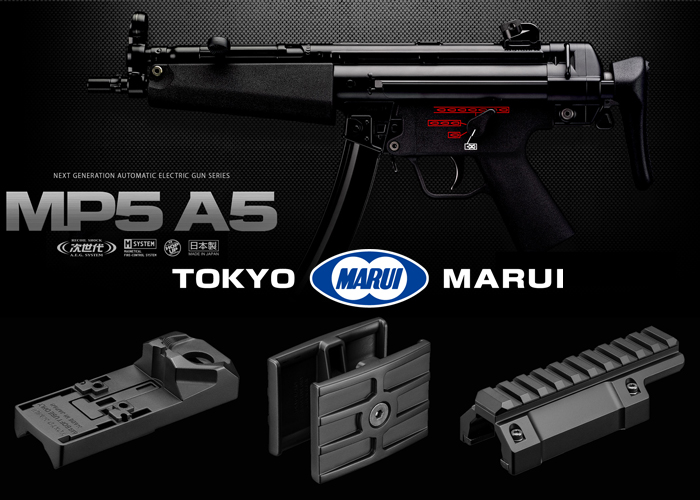 The release of the Tokyo Marui MP5A5 NGRS was much well received by airsoft players, heralding a return to an old time favourite in airsoft, the MP5 series. The company has followed this up with the MP5SD6 NGRS which should be released later this year and we expect that even more MP5 variants will soon be brought in to the NGRS family.
Since the MP5 series was designed prior to the introduction of rail mounts and systems as integrated parts of weapons design, mounting optics and other weapons accessories were not easy peasy as they are optional parts. The introduction of rail systems as integral parts and established standards made it easier for accessories manufacturers to release products that can be easily attached and detached depending on mission requirements and shooter preferences.
Airsoft players were hesitant to purchase third party mounts and accessories made for older generation MP5 AEGs as they may not compatible with the MP5 NGRS series. Indeed there were reports that third party accessories need to be modded just to make them fit. It can be a hit and miss for using existing third party accessories that have been designed for previous airsoft MP5 AEGs.
Whilst we might want to wait for third part to release the parts made to be compatible with the MP5 NGRS series such as Laylax, which has started to release such, Tokyo Marui made our concerns a thing of the past by releasing their Option Parts for the MP5 NGRS series last Friday, the 17th of June.
The duo of the Marudeca Advertising HQ, Deka and Irodori Mayoi showed the option parts in episode 57 of the series. The accessories are the Mount Base, Micro Pro Sight Mount Base, and the Double Magazine Clip. The Mount Base and Double Magazine Clip are already old stuff just renewed to be compatible with the MP5 series while the Micro Pro Sight is something unique as it is a dedicated mount base plate for Tokyo Marui's own Micro Pro Sight which is more a recent release.
The release of these products makes it easier to install optics and have a spare magazine ready to be inserted when the first one empties rather than waste time pulling a fresh one from a magazine pouch. This also removes the worries of non-compatibility as these are original option parts rather than from third party makers.
If you need these option parts, you may need to reserve yours quickly as these usually run out quick just the supply issues with spare magazines. But if you need more mounting options, especially for a full length top rail, the best option from a third party supplier will be the Nitro.vo. Next Generation MP5A5 Rail Sleeve from Laylax.
Details of the new MP5 NGRS Series Option parts below:
---

---
20mm wide mount base

By attaching it to the upper part of the main body, it is possible to mount various optical sites compatible with rails with a width of 20 mm. * Please be sure to check the "Option & Supply Correspondence Table".

Made of aluminum die-cast

A lightweight aluminum die-cast mount base.
---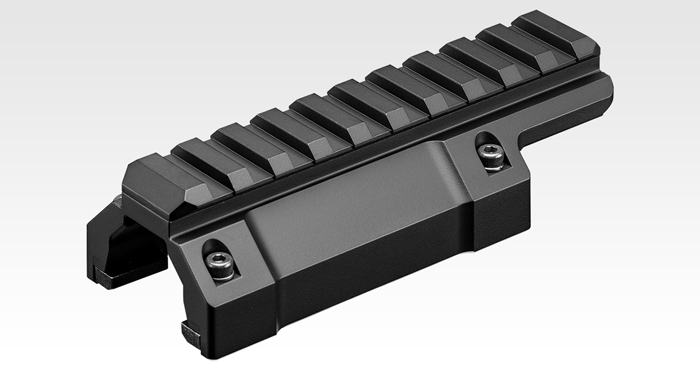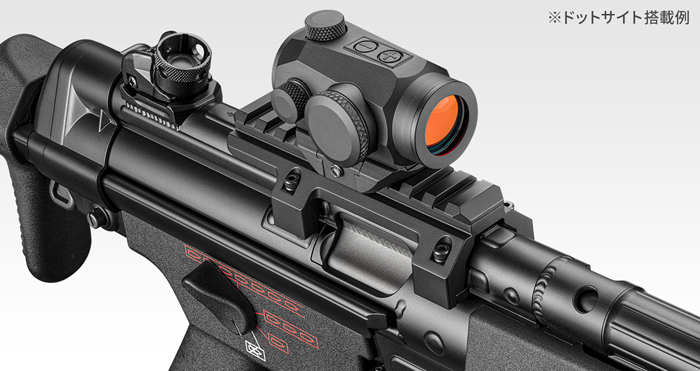 ---
---

---
Next-generation electric gun for MP5 series

Compatible with the MP5 series of next-generation electric guns! It is a dedicated mount that can be attached to the separately sold Micro Prosite.

With backup sight

It is a backup site integrated type that can be aimed without using Micro Pro Sight.

Lightweight and highly rigid

It is made of reinforced plastic that ensures rigidity while taking advantage of the lightness of Micro Pro Sight.
---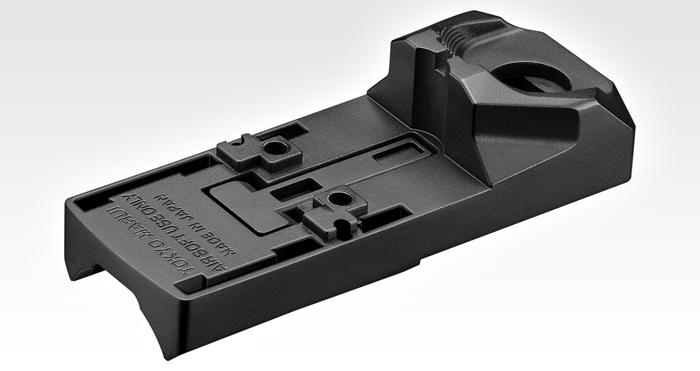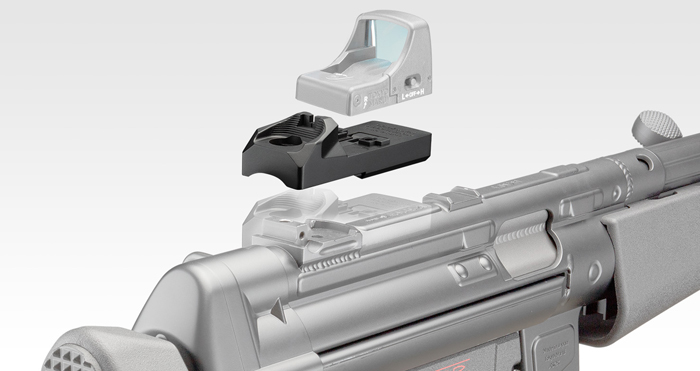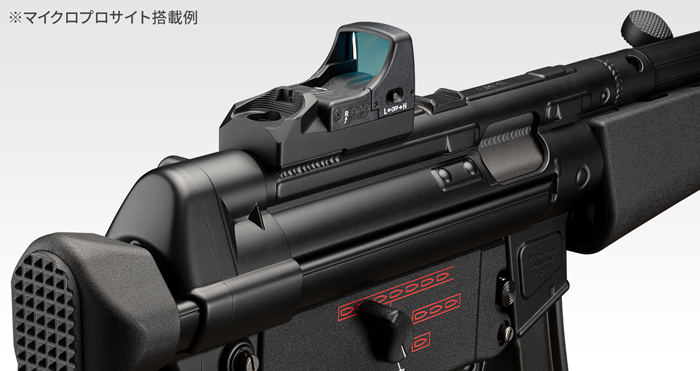 ---
---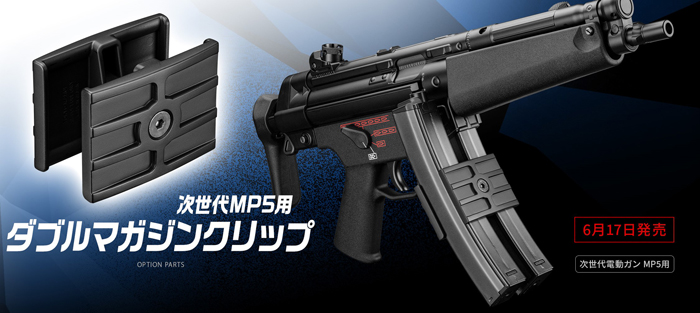 ---
Next-generation electric gun for MP5 series

Compatible with the MP5 series of next-generation electric guns! It is possible to connect multiple magazines.

Lightweight and highly rigid

Made of reinforced plastic that is lightweight and rigid.
---